Canada has been the top option for Asians who are looking to relocate overseas due to its more job prospects. As a country of the first world, Canadian citizens enjoy a better quality of life and access to top health facilities, world-class education, and a strong economy.
Some areas in Canada have more opportunities than others in the areas of careers, jobs education, housing as well as leisure, and climate. So, if you're planning to move to Canada but you aren't sure where exactly, here are our top choices for the best places to live in Canada.
In this regard, we have compiled this list of the 10 most desirable places to reside in Canada that offer low rates of crime along with an affordable property market. These towns and smaller cities of Canada have a great quality of life for those seeking new beginnings.
The List of Best Places to Live in Canada:
Quebec – A very friendly, cultural, and with a strong European feeling
Toronto – Best known for its skyscrapers and high-rise buildings
Ontario – Province is culturally diverse and a lot of jobs to be found
Burlington – Best known for The Niagara Escarpment and the shores of Lake Ontario
Nova Scotia – Natural beauty Low cost of living/crime and peace
Ottawa Ontario – The largest ice skating rink in the world
Alberta – A more comfortable life, and less cost of living
Calgary – Best known for its diverse culture and unlimited opportunities for its born
British Columbia – It is expensive, but it has an extremely high standard of living
Vancouver – The most livable place in the world
Canada always ranks among the top places to live according to some studies. In both the years, 2018 and 2019 Canada was ranked the third most desirable nation in the world according to US News & World Report. This is because of its accessibility to education, and its high life expectancy.
Canada offers the world's largest health insurance system, and also lower crime and violence rates. This is no surprise that increasingly more international students choose to study and also work in Canada.
Let's dive into the list of the Best Places to Live in Canada.
Quebec City
Population: 838,000
Quality of Life: Quebec is home to among the top quality of life ratings around the globe as per the OECD. You can live, learn and work in Quebec regardless of whether you're married or single. The city has everything that families could ever want. Quebec has a variety of cheap (if it's not completely free!)
Education: The system of education comprises different types of levels: preschool, elementary and secondary schools, colleges, universities, and post-doctoral research studies. Public education is totally secular. In the majority of educational institutions the classes mix.
Crime Rates: 9.13 (very low crime rates)
Cost of Living: 25.7%
Family of four estimated monthly costs: C$4,328
The single person estimated monthly costs: C$2,010
Monthly rent for 85 m sq. (900 sq. ft.) furnished accommodation in the normal area: C$968
Utilities 1 month (heating, electricity, gas, etc.) for 2 people in an 85m sq. flat: C$132
Monthly rent for a 45 m sq. (480 sq. ft.) furnished studio in an expensive area: C$853
Quebec City is the cheapest city in Canada (12 out of 12)
Quebec City is the 4th cheapest city in N. America (51 out of 54)
Quebec City is among the most beautiful and most desirable cities to reside throughout Canada as well as being ranked a number among the QS world rankings of the top cities around the globe. One of the top schools in this city, situated among the most desirable states to reside in Canada can be found at Bishop's University.
Moving here could be quite costly and so can the rent rates per month that range between $931 to $1470, depending on the location you reside within the urban area.
Quebec is among the top options for international students who want to move to Canada due to its excellent opportunities for study and employment and reasonable cost of living. Quebec City's average cost of living is 25.7% lower than the national index and its house costs are 73% lower than the median!
a). Montreal, Quebec City (Best Place for Food)
Montreal was awarded the status of being the 41st top place in the entire world and for excellent reason. It is the most exotic French city in the heart of Canada and perhaps also of the whole North American region.
It is the largest city in Canada. With its historic buildings and unique architecture Montreal can take you right away to a charming French place in Europe.
For all its vibrancy, the city is home to residents with shockingly affordable rents starting at $1,350 for a one-bedroom home.
This big city is full of opportunities for employment, as well as the wonderful outdoors for its citizens. There are also a number of top universities in the city that are worth exploring for international students.
The cost of real estate isn't like those elsewhere in the country, which makes it a great place for international and immigrant students to be welcomed. In addition to the cost of living in apartments, additional expenses like entertainment and food aren't as expensive either.
b). Thetford Mines, Quebec City
Thetford Mines, located in the Appalaches regional county municipality, has the potential and reputation of being the ideal place to live in Canada. The town of Thetford Mines has a CSI of 47.58, with an average crime rate of 2794 per 10000.
Sherbrook has a city area of approximately two hours. Thetford Mines has a large lake area with numerous streams that offer plenty for outdoor activities. The whole family can enjoy skiing at Mont Adstock.
During warm periods residents enjoy swimming in a variety of lakes and rivers. Average home prices in Thetford Mine are about $154,000.
c). Lévis, Quebec City
Levis is the ranked second most beautiful place to live in Canada. It has 3 National Parks and provides excellent trails to walk. LÉVIS living costs are 25% below the national average and home purchases average around $263500.
Plus Lévis is just a short drive from Montréal and Quebec. Currently, the city's most demandable job titles include naval engineering and cooking.
Lévis was voted the safest city in the country with 26.75 Crime Rates in Canada and in Quebec. A total of 463 violent crime cases are recorded in this city and presently Quebec has a total of triple.
d). Saguenay, Quebec City
Saguenay is the 6th-ranked area of residence in Canada. It's a city free of crowded streets in Quebec, but it's a very inexpensive location. Investing in property in the Saguenay area is approximately $202,500.
A typical apartment rental is as cheap as $475 per square foot. Saguenay offers citizens a full range of educational and cultural experiences throughout several sectors of its interests and has been named a cultural center of Canada.
Saguenay has computer engineers in it. It is also an excellent place where people can enjoy a peaceful and safe life.
e). Boucherville (Best Place for Rural Life)
Do you want to escape the often hectic life of the city? If so, Boucherville is definitely among the most desirable locations to live in Canada for you.
Not only is it in the vicinity of Iles-de-Boucherville National Park, Oka National Park as well as Yamaska National Park, but the prices for rent are affordable as well.
In fact, a typical one-bedroom apartment downtown will cost around $850 per month.
Thus you'll be able to earn plenty of cash to spare that you can utilize to cross the border since the US is just a 50-minute drive away from border crossings US border.
Furthermore, it is in proximity to Montreal and is an overall safe location to live in. On the other hand, it's one of the top cities to live in Canada.
In the same way, there are not many activities in the downtown region, and one must travel to the surrounding areas in search of activities that are fun outside of the outdoors.

Also Read: Best Places to Live in Florida in 2022
Best Places to Live in Canada – Toronto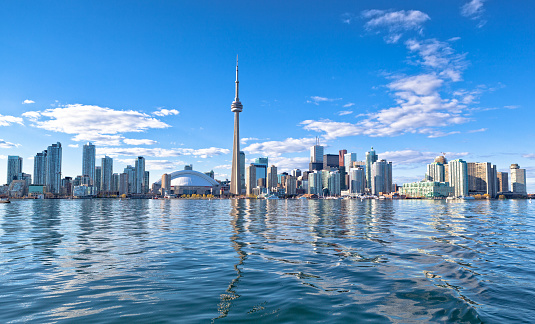 Population: 6,313,000
Quality of Living: 151.77 Toronto is ranked 16th place in 2018's Mercer Quality of Living survey. Toronto ranks 5th among 110 cities as the top place for millennials to reside in. Toronto is ranked 13th as the top university city with international student students. Toronto was ranked seventh out of 140 cities included in The Economist's Life Survey.
Education: The TDSB provides more than 246,000 students in 583 schools in Toronto and over 140,000 lifelong students in their Adult Education and continuing education courses. It is the Toronto Catholic District School Board offers publicly-funded Catholic education to over 91,000 students at their 195 institutions. While Ontario received one of the top rankings and its schools are classified as "excellent" – the province spends hundreds of dollars more per student than other countries in the world.
Crime Rates: 45.74 (Moderate)
Cost of Living: The estimated monthly expenses are 4,801.50C$, without rental. For a single person, monthly expenses are 1,316.95Cdollars, without rental.
Toronto is the hustling and bustling capital of Canada which is the top choice for hundreds of foreign students and immigrants. Toronto is among the top cities to live in Canada and is also the top city to go to school in Canada because it is home to numerous of the top universities in the world.
It also offers a wide range of job opportunities. Hence, Toronto is one of the Best Places for anyone who is looking for an opportunity to work. While living in this city in Canada is expensive of living, due mainly to the high cost of real estate, there's also a thriving system of public transport. It is easy to avail of and is readily accessible and affordable for everyone.
Toronto is worthwhile to explore for those looking to settle down after you have moved to Canada due to the abundance of facilities, resources, and opportunities available in this huge, bustling growing city. Toronto has an incredible hub of cultural and economic activity. It's also the most populous city in Canada and is home to the highest structure within the Western Hemisphere – the CN Tower!
So, there are plenty of things to do when you make the decision to move to Canada. Also, you'll have a vast range of jobs to choose from as Toronto is the home of exchange for stocks and one of the biggest banks in the region. However, it's important to get a job to get a rent that is high and ranges from about $1,950 per month for an apartment with a single bedroom.
There's also an enormous amount of pollution from the air in the city, therefore be aware of that prior to moving to the city. If you're hoping to experience all the benefits of city living (i.e. plenty of things to do, a variety of activities and variety of eateries, and excellent public transport) then Toronto might be the ideal location within Canada that you're looking for.
Best Places to Live in Canada – Ontario

Population: 14,951,825
Quality of Living: Ontario generally offers good jobs, and all the major cities are clean, safe, and have excellent public services. It's a diverse culture and offers plenty of opportunities for foreigners. Ontario has plenty of tourist attractions, which means it attracts a lot of tourists all year round, which boosts the economy.
Education: Education funded by the public sector is divided into three phases: early childhood education for children from birth up to age 6, elementary school for students in kindergarten through grade 8 secondary school for students in grades 9 to 12. There are four kinds of school boards within Ontario.
Crime Rates: The province or territory that had the lowest crime rate for 2017, was Quebec with 3,359 crimes per 100,000, followed by Ontario with 3,804 incidents per 100,000. The province or territory that had the highest crime rate in the year 2017 was Nunavut with 34,948 instances per 100,000.
Cost of Living: Naturally, there are huge differences in the cost of living dependent on the location in each province, but generally speaking, the provinces of British Columbia and Ontario have the highest living costs among all provinces. The top 10 places that are the most expensive to reside in Canada have located in Ontario as well as British Columbia.


a). Wellington Country, Ontario
Wellington is a county in South-West Ontario which belongs within the Golden Horseshoe area. It is just one hour west of Toronto and provides its citizens with an excellent quality of life and is certainly an outstanding place in Canada. Wellington County is an excellent place to live and has a CSI of 38.05.
Public protection is aimed at creating and sustaining healthy and prosperous communities in the region. Wellington County ranks at the 25th percentile among all cities in the three categories: low crime rate, and low unemployment. The typical housing costs in Wellington County are approximately 900 000 US dollars.
b). Burlington, Ontario (Best Place with Great Weather)
Burlington is an ideal location to live as it is only 45 minutes from Toronto. Thus, you can enjoy the benefit of living close to an important city, while being away from the hum and traffic cities' populations.
Furthermore, since Burlington is situated in the southwestern portion of Lake Ontario, locals have plenty of natural landscapes that are available to them.
In actual fact, Burlington is surrounded by some of the finest hiking trails around the globe as it is located near the Bruce Trail and Niagara Escarpment is both close by.
But, if nature isn't your thing don't fret because Burlington is the home of a lot of excellent museums and events too.
Yes, the rent here can be a bit expensive with an average of 1890 dollars per month in a single-bedroom apartment. But the quality of living in this area is so great that it's worth it to stay here if you've got the money to pay for it.
Other advantages consist of low levels of criminality and very low unemployment, excellent weather, and great public transportation – surely making it one of the best cities to reside in Canada.
c). Deep River, Ontario
Deep River lies along the Ottawa River in Renfrew County and ranks among the top ten places to live in Canada on the map. This area of the Deep River offers spectacular views and great water sports along the river as well as interesting hikes through the hills across the lake.
The city has a Canadian nuclear lab, and you might consider moving to the Deep River if you work in that area. Deep River provides a very reasonable housing sector in Ontario. The average house price is $40,000, whereas renting one apartment costs approximately $1,000. Deep River is among the cheaper areas to reside in Ontario and it is safe.
d). Barrie, Ontario
Best for families and artists based in Kempenfelt Bay. The western arm of Lake Simcoe Barrie ranks seventh among all Canadian city areas. This is also an excellent place for obtaining affordable housing in Ontario. It will help to make life in Barrie incredibly enjoyable. In fact, Ontarians have the Kempen Fest which has been ranked among the best outdoor events in the province. Barrie has many amenities to keep kids entertained. The $450,000 represents the average cost of purchasing a house in Barrie. Studios rentals in Barrie are currently priced at $1,200.
e). Hamilton, Ontario
It is often nicknamed Steeltown and is one industrial city in which modern times have a major effect. Hamilton is a community of rooms for commuters in the city center for the GO transit system, and the city center has quickly adapted. Hamilton once boasted some of the top restaurants, while the modernization has improved. Beware though: house prices have skyrocketed and bargain hunters could not have a chance.
Best Places to Live in Canada – Nova Scotia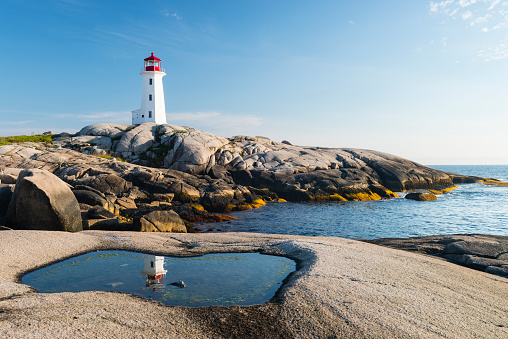 Population: 1,002,586
Quality of Living: This place is blessed to be surrounded by the nature-inspired beauty of the ocean's rolling waves as well as lush green forests farms, and lakes. This, coupled with our rapidly growing cities and the low cost of living, make Nova Scotia one of the most pleasant locations to reside in Canada.
Education: Within Nova Scotia, most residents attend public schools starting at the age of 5 and completing the first grade of elementary school. Elementary is followed by grades 1 through 6. Following elementary, students go to grades 7 through 9 in an elementary school as well as high schools for grades 9 to 12. The public schools are open for approximately 5 hours each day.
Crime Rates: 124.69
Cost of Living: A person who lives on the island of Nova Scotia will spend about $2700 per month and a family of four will need around $6,700. Obviously, this is just specific to Halifax and the surrounding areas, so it could be lower elsewhere in the province. The average median household income in Halifax is in the range of $18.45 and $22.05 however the minimal wage for Halifax is $12.95.
a). Trenton, Nova Scotia
Trenton sits on Pictou's east bank on the East River in Pictou County. This area is only 6 minutes from New Glasgow. Ideally, Trenton offers you the possibility to reside near the beach if you like. Trenton Park is considered a great park in Nova Scotia. Enjoy the 565 acres of tree-lined and landscaped forest that covers 6.5 km of hiking trails and 565 acres of forestry. Those most demanded career positions in Trenton include nurse assistants and truck drivers. Trenton is a great location in Canada and is cheap. The Trenton median home price is $14,568, 80% cheaper than the Canada average price.
b). Halifax (Best Place for a rural getaway)
The city is located along the shores of Nova Scotia, Halifax is one of the most desirable areas to reside in Canada for those who want to take in the stunning natural beauty.
Halifax- the capital city of Nova Scotia is actually the second-fastest-growing city in Canada with a total of 6000 ex-pats moving in each year.
Thus, Halifax is way more than the picturesque fishing town that you imagine. Although rent is not the most affordable with an average of $1475 for a single-bedroom apartment and salaries are also known to be very high, with people making the equivalent of $60,000 per month.
Consider moving to the area in case you are looking to return to nature and live on nature's wild Atlantic Coast or are looking for job opportunities that are appealing because the service and healthcare industries flourish in this region.
You'll have access to excellent healthcare, education, and job opportunities in this city. But, the winters in Halifax can be long, cold, and a bit isolated as Halifax is a little farther away from the cities that are listed.
The salaries in Halifax are generally quite expensive With an average annual wage of just a little over CA$60,000.
Best Places to Live in Canada – Ottawa

Population: 1,423,000
Quality of Living: Ottawa is ranked as one of the most desirable cities to reside in. The annual Mercer Quality of Living survey ranks Ottawa 19th of 231 major cities around the globe. The survey examines aspects like health care, crime, education, recreation, and housing.
Education: Expats who move to Ottawa with kids will be happy to know that the city has an excellent quality English as well as French education within both the religious, public, and private schools. Ottawa's Ministry of education offers publicly-funded education starting from kindergarten through the 12th grade.
Crime Rates: Police recorded 7,116 violent crimes and 29,146 non-violent crimes in Ottawa in the last year. Ottawa's crime rate, based on the number of crimes per 100,000 is 3,510.7 by 2021 increasing by 6.8 percent over 2020.
Cost of Living: In the CMHC Rental Market Survey from October 2021, the median rental costs per month in Ottawa are 1 month at $1,061 for a bachelor home. 15,000 dollars per month for a 2-bedroom apartment. $1,779 for a three-bedroom apartment.
The cosmopolitan capital city of Canada has lots to brag about, such as the high quality of education it offers to its citizens, which earns it a spot among the top cities to live in Canada. There are a variety of businesses operating in the city, from aerospace, and life sciences clean technology, to digital media and various related fields to software.
The capital city of Canada is undoubtedly one of the most desirable places to live in Canada. It's not just a city that is young (in regards to the average age of residents) because a lot of residents attend sessions at Carleton University and the University of Ottawa and Carleton University It's also an extremely clean city that is renowned for its excellent quality of living.
It's also not a big city as the number of residents is now at or near 1 million. And, if you choose to move to this area, be ready to be amazed by the stunning architecture and take advantage of plenty of outdoor activities within this city with a bike-friendly vibe (The Rideau Canal– It's actually the largest ice skating rink in the world during winter).
Other advantages consist of four different seasons, excellent weather, services available in French and English, reasonable rents (between $700 and $1400 a month), and high wages as well as low levels of unemployment. Ottawa also has an extremely high GDP (gross domestic product) per capita, which is ranked at the top of the world. Ottawa also creates a significant amount of jobs each year that are filled by smart and highly sought-after immigrants.
Best Places to Live in Canada – Alberta

Population: 4,500,917
Quality of Living: Alberta is home to a low crime rate which makes its towns and cities pleasant places to live and secure to have children. Furthermore, the beauty of the landscape with vast forests, as well as mountains, such as the Rocky Mountains, contribute to an ideal living environment.
Education: Alberta is home to a highly developed education system and is recognized as having one of the most effective education systems in Canada as well as the entire world. The country has also consistently had a good performance on the international rankings tests and diploma tests.
Crime Rates: In general, the eastern provinces have the lowest rates of violent crime. However, the western provinces are more prone to crime and the territories are higher. Out of the provinces, Manitoba, as well as Saskatchewan, are the most violent. rates of violent crime.
Cost of Living: $1,255–$1,505 per month
a). High River, Alberta
For tranquility and outdoorsy the High River is included among Canada's top 10 most desirable places of residence. In Calgary, the metropolitan Alberta about 45 minutes from Calgary High River hosts annual events all year and is especially known for the traditional outdoors parades during Christmas when all the town lights out. There are numerous arts festivals and galleries. Aside from these jobs, food service management is very sought after throughout High River.
b). Calgary, Alberta
Calgary is listed as the 47th top city in the globe. Calgary is an area of Alberta province and is recognized for its work towards changing the global consumption of fossil fuels.
The city is home to more than 1.5 million residents, and Calgary is the largest city in Alberta. Take a stroll around Prince Island Park before heading back to your budget-friendly one-bedroom house, which begins at $1,201 per month.
Enjoy a low cost of living and an array of employment opportunities in the health, finance, film, and tourism sectors.
There are numerous top universities in the area, such as one of them, the University of Calgary, is renowned for providing its students with high-quality training and outstanding opportunities for placement.
Calgary is also known for its lively lifestyle as well as the great festival of a culture known as the Calgary Stampede. Calgary is also famous for its Banff National Park. Banff National Park, located in the mountains of the Rocky Mountains near Calgary is another great place to visit within this gorgeous area which makes it one of the top cities in Canada for those who are immigrants.
c). Edmonton, Alberta (Best city for families)
Edmonton is referred to as the "City of Festivals" due to the many city-sanctioned festivals and other outdoor events which take place in the city throughout the year. Edmonton is also the capital of the province of Alberta and where you can find the Edmonton University of Alberta, which is ranked 59th in the world.
The variety of jobs and opportunities available in the city are numerous and there are plenty of great job opportunities for each immigrant or international student. This is why it is listed in the top ten top cities to reside in Canada.
The cost of a one-bedroom home in downtown Toronto is fairly affordable too, at $1,194 per month. This is a decent price however, it's not as affordable as some of the best places to live in Canada listed on this list.
Best Places to Live in Canada – British Columbia

Population: 5,286,528
Quality of Living: The quality of life is excellent in B.C. as well as Canada. Canada and the United Nations Human Development Index consistently place Canada among the top nations to reside in. The inhabitants in B.C., like the other inhabitants of Canada, are warm and welcoming.
Education: In the province of British Columbia, all children between the ages of six and 16 have to go to school or attend classes in their homes. The schools in the province comprise elementary (also called primary) in addition to secondary (also called high schools) education. The grades range from Kindergarten through the 12th grade.
Crime Rates: the crime rate, ranges from 53.0 the rate of crime, from 53.0 to 43.7 for property-related offenses in 1,000. Other crimes in BC declined by 1.9 percent by 2020. This resulted in a 2.9 percent reduction in the crime rate of other offenses from 17.7 up to 17.2 other crimes per 1,000. This is higher than the non-violent national CSI which is 68.4 (-9.8 percent).
Cost of Living: $1780 per month
a). Vancouver
Vancouver is among the biggest cities in Canada's province of British Columbia in Canada and is well-known across the world for its fantastic nightlife and excellent opportunities to study abroad and work.
The city has a number of excellent educational institutions that help international students who excel in their studies, adding them to the ranks of top cities to reside in Canada.
Many companies that are based on technology across Canada and around the world have set up their headquarters in Vancouver and are presenting numerous job opportunities for people who are looking to relocate to Vancouver. These elements have helped Vancouver attain its status as the 34th most desirable city around the globe.
This is logical since the city with more than 675,000 residents is frequently named one of the best places to live around the globe.
Yes, it's expensive to live in the area and the cost of an apartment with a single bedroom averages $2200 per month. But the cost of living here can provide you with access to mountains, beaches and islands, stunning coastal areas, suburban areas, and a vibrant city center.
The city is also connected to the world at large, and also to the nearby islands. This makes it easy to get in and out of the city quickly. Apart from that, Vancouver has a diverse economic growth that has recently been a favored filming spot.
It's a city well-known for its excellent schools, top hospitals, stunning harbors, fantastic parks, and a mild climate that allows you to be outdoors all year long.
If you are able to locate a decent place to live and also have an excellent job, then living in Vancouver isn't to beat.

FAQs
Best City in Canada for the Cost of Living
Favored by its affordability, Winnipeg has been identified by the Canadian government as being the most attractive location for people to save money on their homes. House prices are relatively cheap compared to most of the US, with homes on average bringing in $364.8117, with 1 bedroom homes remaining comparatively affordable with costs of approximately $1021. With no rent, your household is paying about $113 per day. During the Summer, the weather is pleasant and the landscape provides ample scenery. You must however get ready despite the freezing winter.
Cheapest Place to Buy a House in Canada
Saint John is Canada's oldest city, founded in 1786. Saint John is an active port e-commerce city that is growing rapidly in technology and other modern businesses. Not only is Saint John a beautiful city surrounded by many beautiful landscapes, but it also offers one of Canada's lowest housing prices. The average house costs about $307.62. If you want to get a job at St John you might have a pretty good chance of getting one at an affordable price.
Best Places to live in Canada for New Residents
Canadians prefer the Southwest Ontario area as the most desirable location for living. The region is highly concentrated with employment, very low unemployment, and affordable housing. The Greater Toronto Area is an important tourist destination for new residents in Canada and is where many celebrities live. Even though it's more costly, those who are looking to work here won't regret it. Whitby, Ontario, is an excellent city to live in for people looking to relocate to Canada.
Safest Places to Live in Canada for Families
Then comes small, yet powerful Charlottetown. These lovely, tiny villages have become the capital of the province with affordable housing and are known as the safest towns in Canada. However, there are no recent crime statistics available in the city. Winter is milder because of the nearby waters; however, the city gets very much snow averaging over 290 cm a year. PEI is a beautiful place in Canada, but all these snows are worth it to enjoy your wonderful summer. Since it has a low cost of housing and unemployment rate, it's the best place to raise a family for beginners as well.
Best Places to Live in Canada for Economic Stability
Regina has been listed among Canada's Best cities for economic stability. With low taxes and high employment, the city has a highly productive economy with a high potential for employment. Its job markets and affordable living are the main attraction; the median household income in the area was roughly $79400. The city is the last place on the list for crime rates and has one of the highest crime rates among the towns we'll list below.
Cheapest City for Renters in Canada
Edmonton offers a good place to live while you rent at a relatively low cost. Calgary is a center of Alberta and has hosted the home of many leading technologies and hosts an array of entertainment and cultural events. And because the median age is low, this can be a good thing.